Anoop Consultancy acts as an advisor to the postgraduate students thereby helping them to complete their final thesis, which has no other options than completing it. Anoop Consultancy is an educational project/thesis consultancy firm which co-ordinates ideally with the students and guides them to successfully finish and submit their projects/thesis. We provide complete solution to the students irrespective of their topic. This is a unique service provided by Anoop consultancy, which is rarely accessible in Mumbai for students. Our aim is to satisfy the needs of the students who need help in completing their projects. Many students who are pursuing education, work alongside, which is a common scenario in the latest era and it is essential for them in the current socio-economical situation. Such students find it difficult to complete their assignments within the given period and they are in need of support for the completion of their university assignments. Anoop Consultancy does the exact action of solving the student's grievances of finishing their assignments and acts as a coordinator in finishing off their jobs.
The basic structure of thesis provided by
Anoop Consultancy
is as under:
Introduction to the topic
Literature Review
Research methods
Data analysis
Results and discussions
Conclusion
Bibliography
Appendices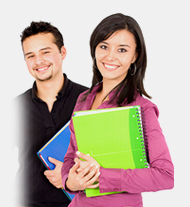 However, not only the structure shown above but also Anoop Consultancy offers the thesis structure as per the demand of the students and University guidelines. We assure you with 100 % unique contents in the project and properly researched primary data are included in the thesis, which will be helpful for your presentations/vivas. Anoop consultancy is connoisseur in helping students to prepare MBA as well as PhD projects. Currently, we work on projects for both national as well as international students. Our wide range of Client portfolio includes the IIPM (Mumbai, Hyderabad, Bangalore, Pune), Welingkar Institute of Management studies, IBS College Mumbai, MCC College Mumbai and others. We also consult clients from London and US based Universities. Our writers can understand your problems effectively and guide you consequently to finish one of the toughest parts of your post-graduation.